Welcome to WrightRhules Lawn Service
The Right Company to Rule Your Lawn
Learn about what sets us apart from those companies who are just looking to check off the boxes.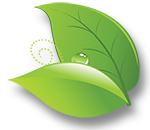 About Us
WrightRhules has been proudly serving Orange County, Dutchess County, and the surrounding areas for nearly a decade. After working for a nationally-serviced lawn care franchise for a number of years, The WrightRhules family decided they wanted to get out of big business and focus on a way to continue delivering quality service while satisfying the customers' lawn care needs. They knew that lawn care wasn't just about servicing as many lawns as possible, as quickly as possible. If their technicians delivered quality service and their customer care team focused on the people aspect of the business, they knew that they would find great success.
The idea paid off. Today, WrightRhules Lawn Service is licensed by the state of New York and happily serves the local community. And their customers are more than happy with their expertise, their warm and friendly customer service, and their technicians' fine attention to detail. WrightRhules Lawn Service is here to Rhule your lawn, the Wright way!
The Wright Mission
To form a relationship with the customer through friendly service, through education, and quality work.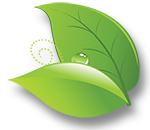 WrightRhules Lawn Service Guarantee
If a service ever needs to be repeated, for WHATEVER reason, we'll come and do it again for
FREE
Rhule Your Lawn. The Wright Way.
WrightRhules
We Service Residential and Commercial Properties!